Scorpion Bay | Coffee - Medium/Dark Roast
Regular price

Sale price

$29.99
Rich and Earthy, Medium-Dark Roasted Specialty Coffee Infused with 300 mg broad spectrum hemp oil per 10oz bag
Our Scorpion Bay Coffee roast is named after one of the chillest longboarding spots in Baja California. Scorpion Bay is Full City roast with bold flavor and full-body base notes of caramel and cardamon with an earthy finish.
 
Coffee Profile:
Origin: Organic Mexican  
Roast: Full City (Medium/Dark)
Process: Washed
Flavor: CARMEL, CARDAMOM, EARTHY FINISH 
Recommended dose: 1-3 cups as needed
Return and Refund Policy

If you dislike or are unhappy with our products for any reason, you can return within 30 days of purchase, no problem.

For non-consumable products, we accept returns as well, as long as the item is unopened.

Customer is responsible for purchasing the return label.

Email jordan@windanseacoffee.com for any return related concerns.
Shipping

Average Shipping times are between 5-7 business days, but shipping times may vary.

Local pickup available for San Diego Residents
Lab Results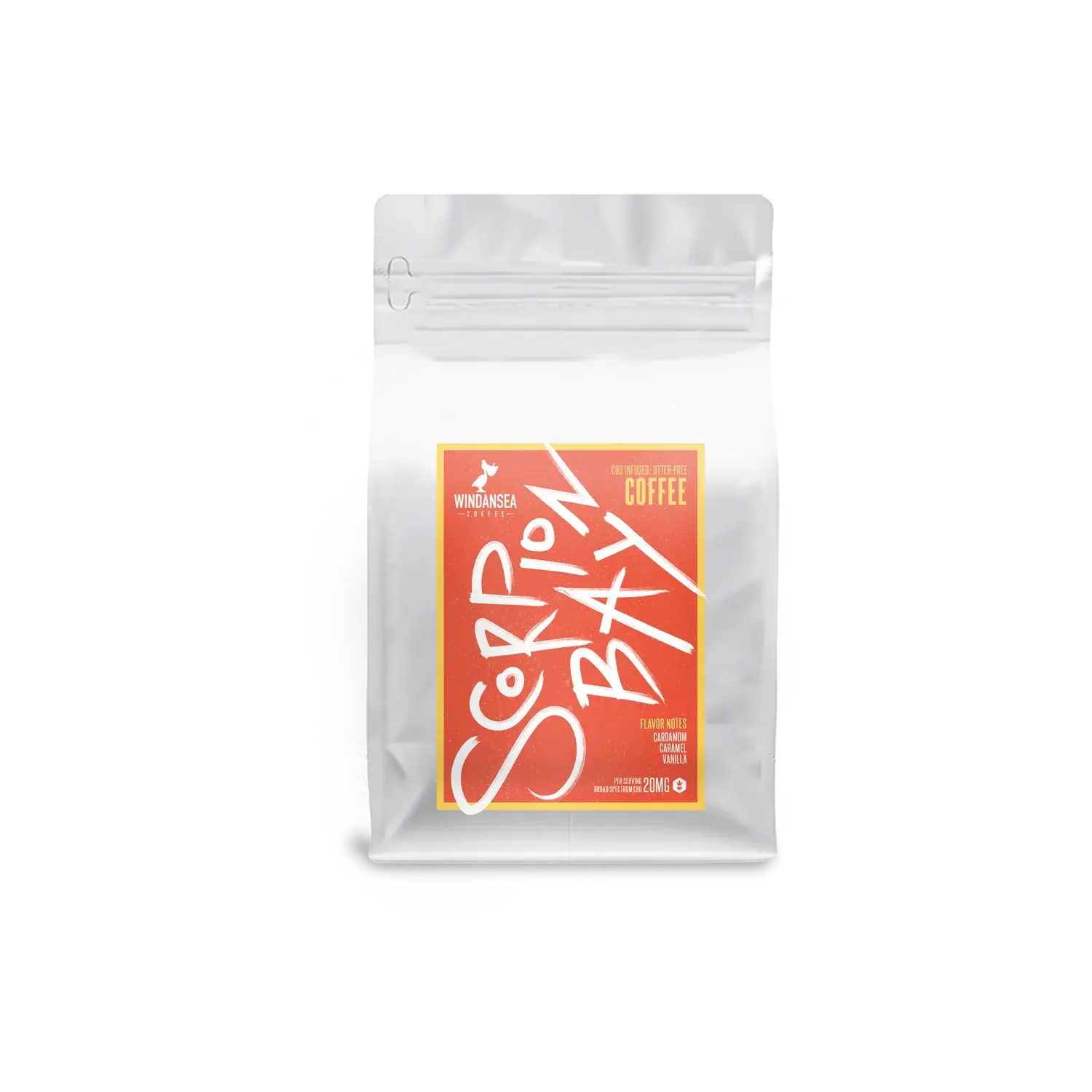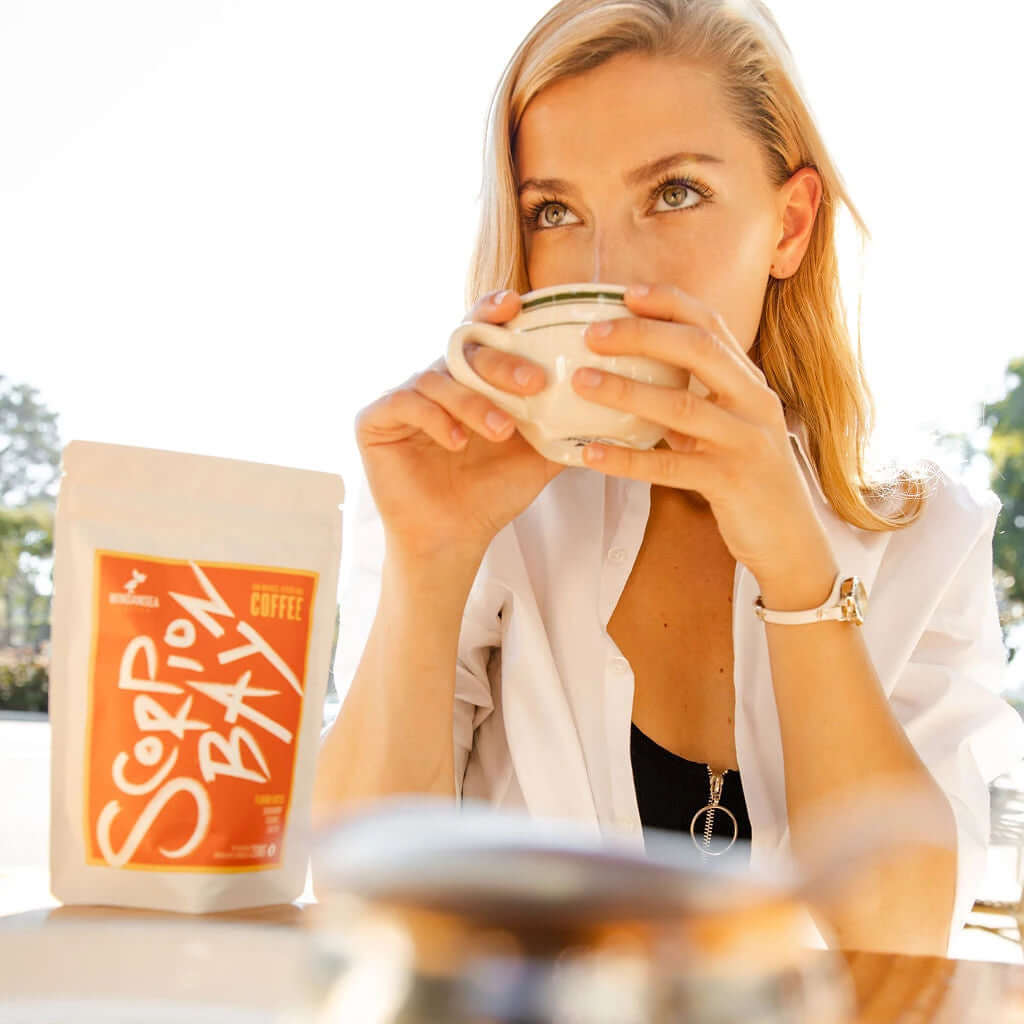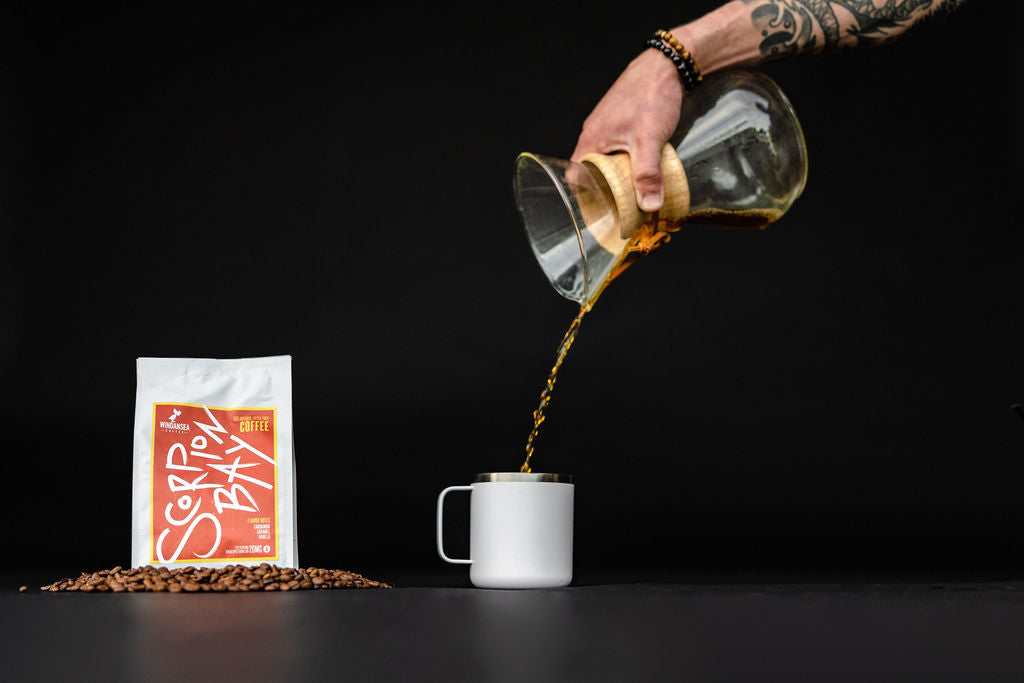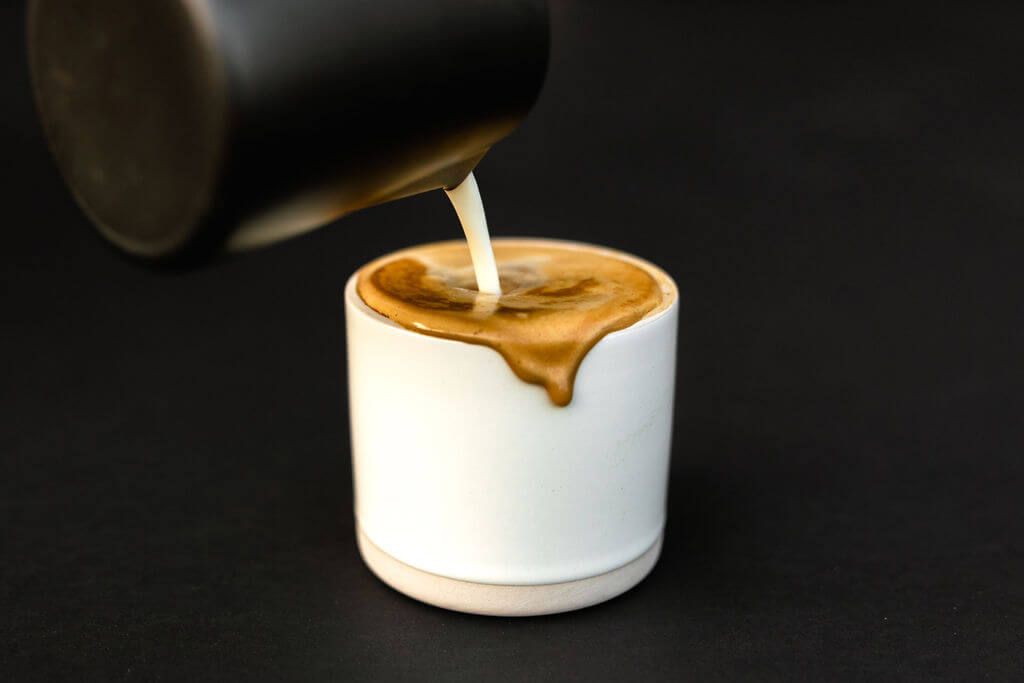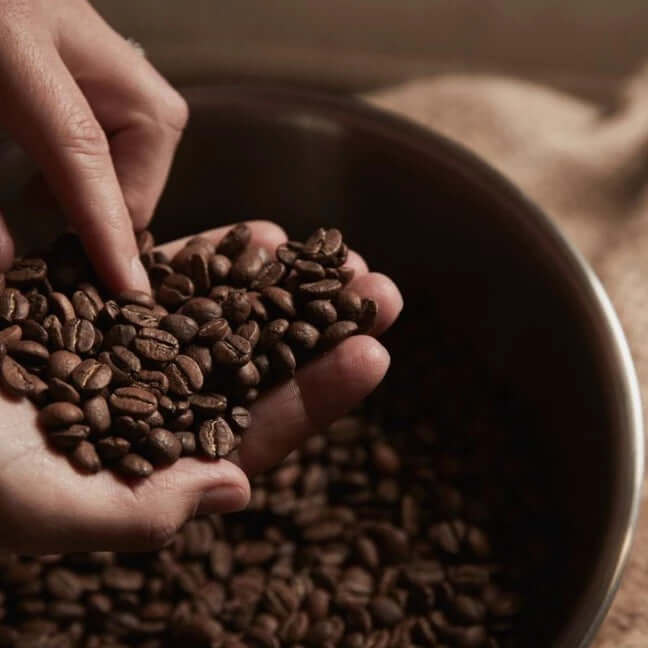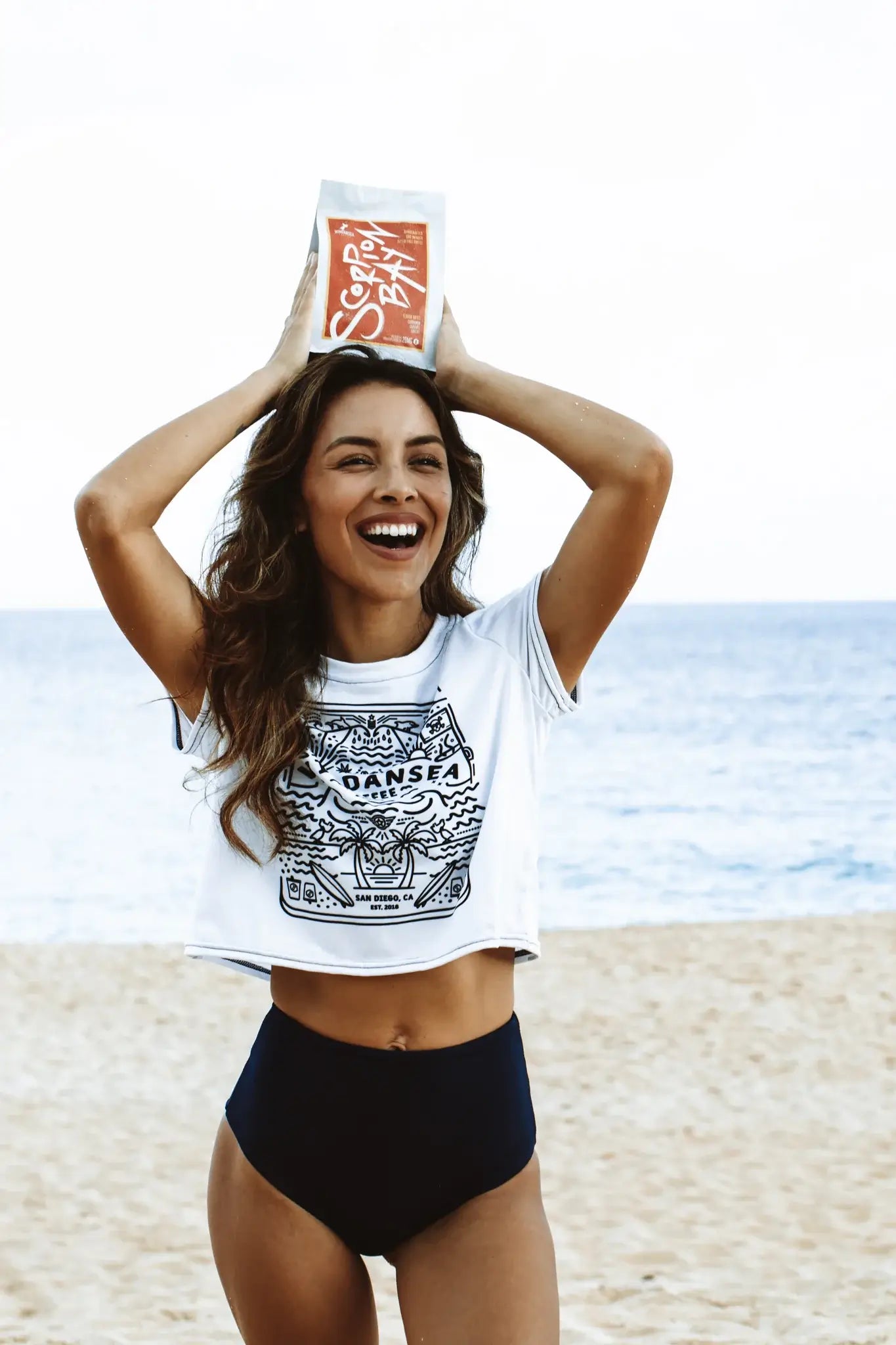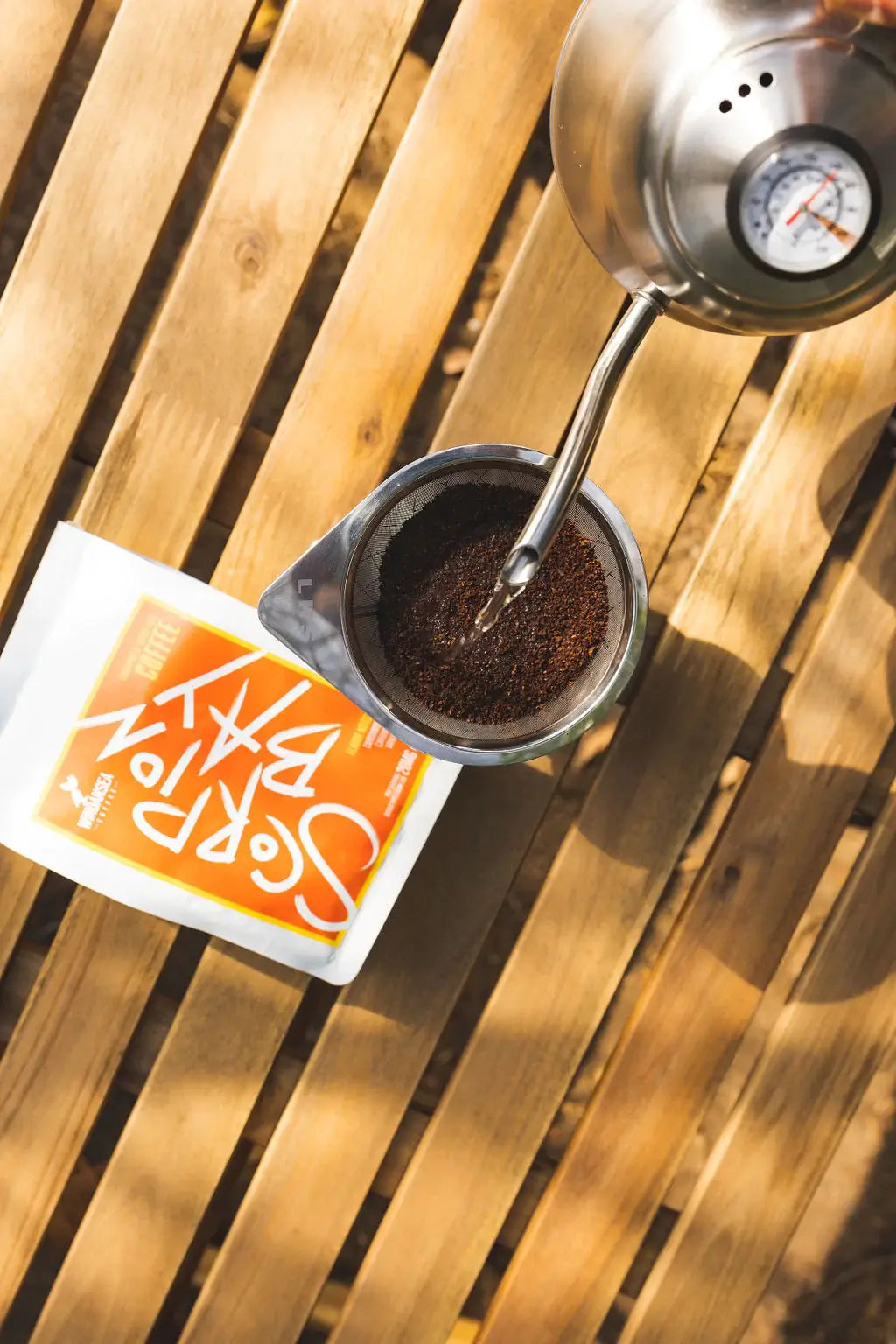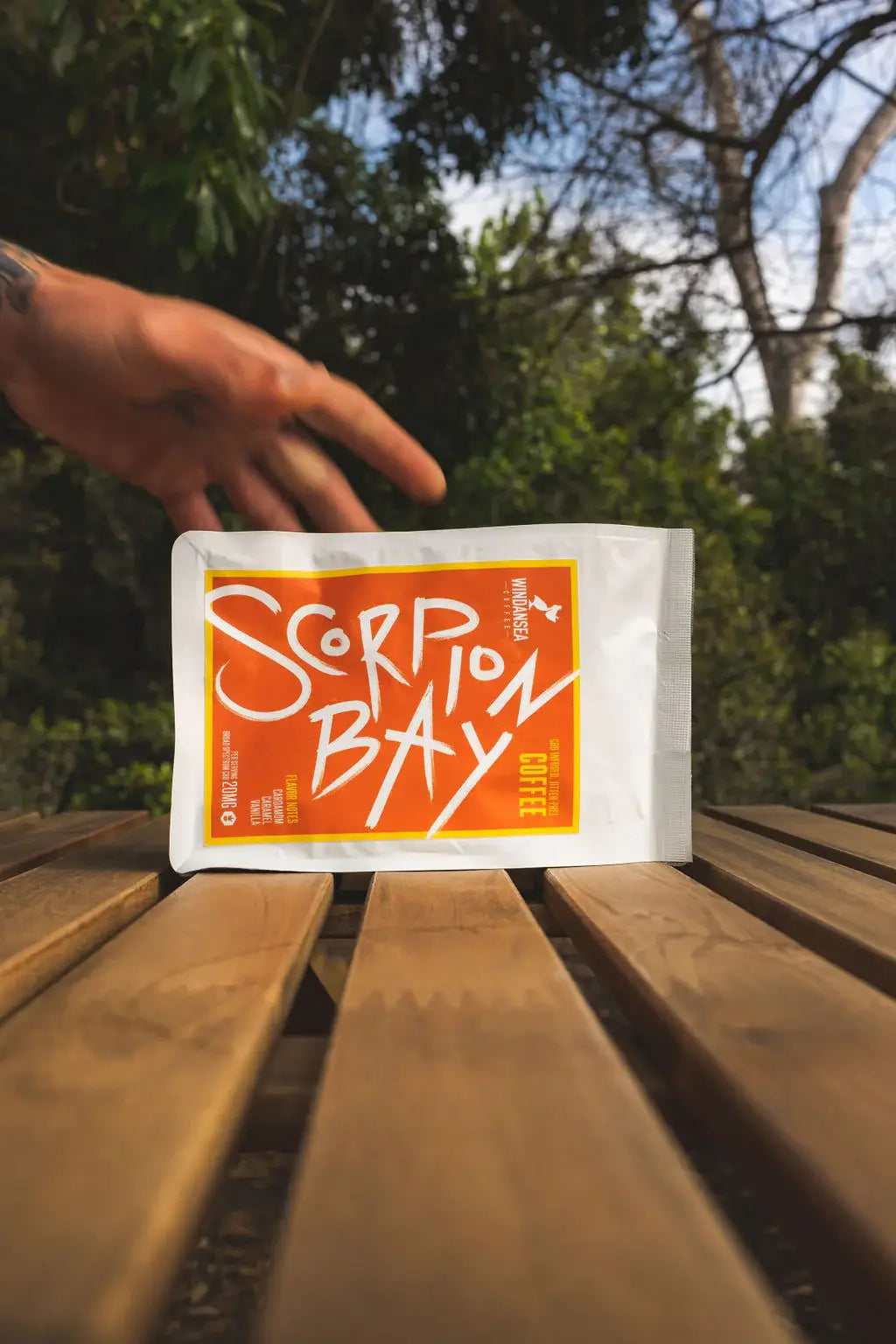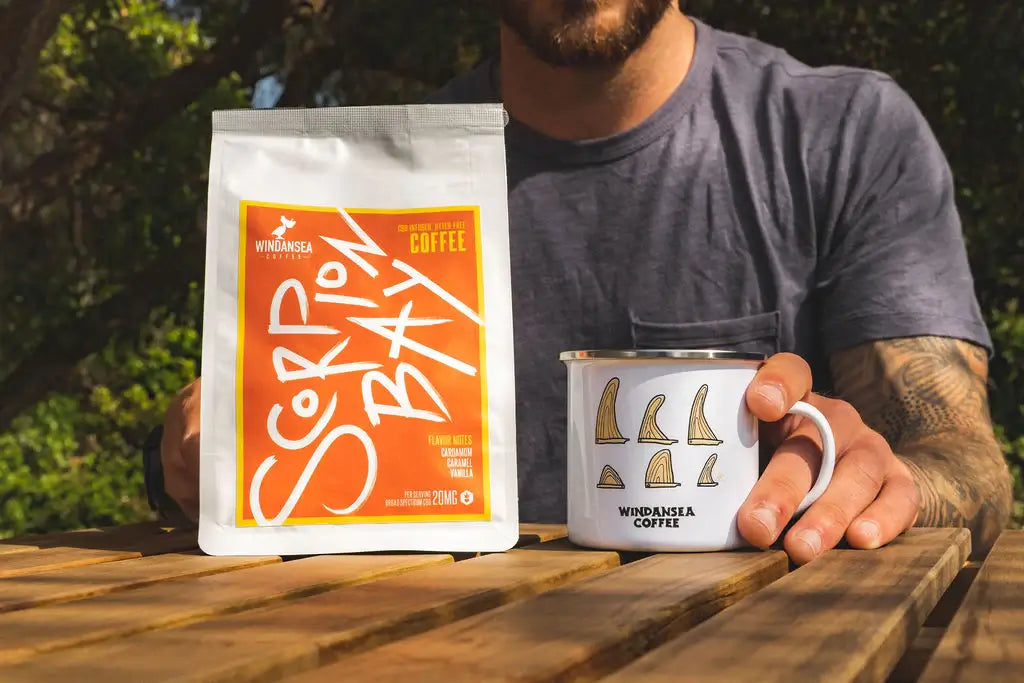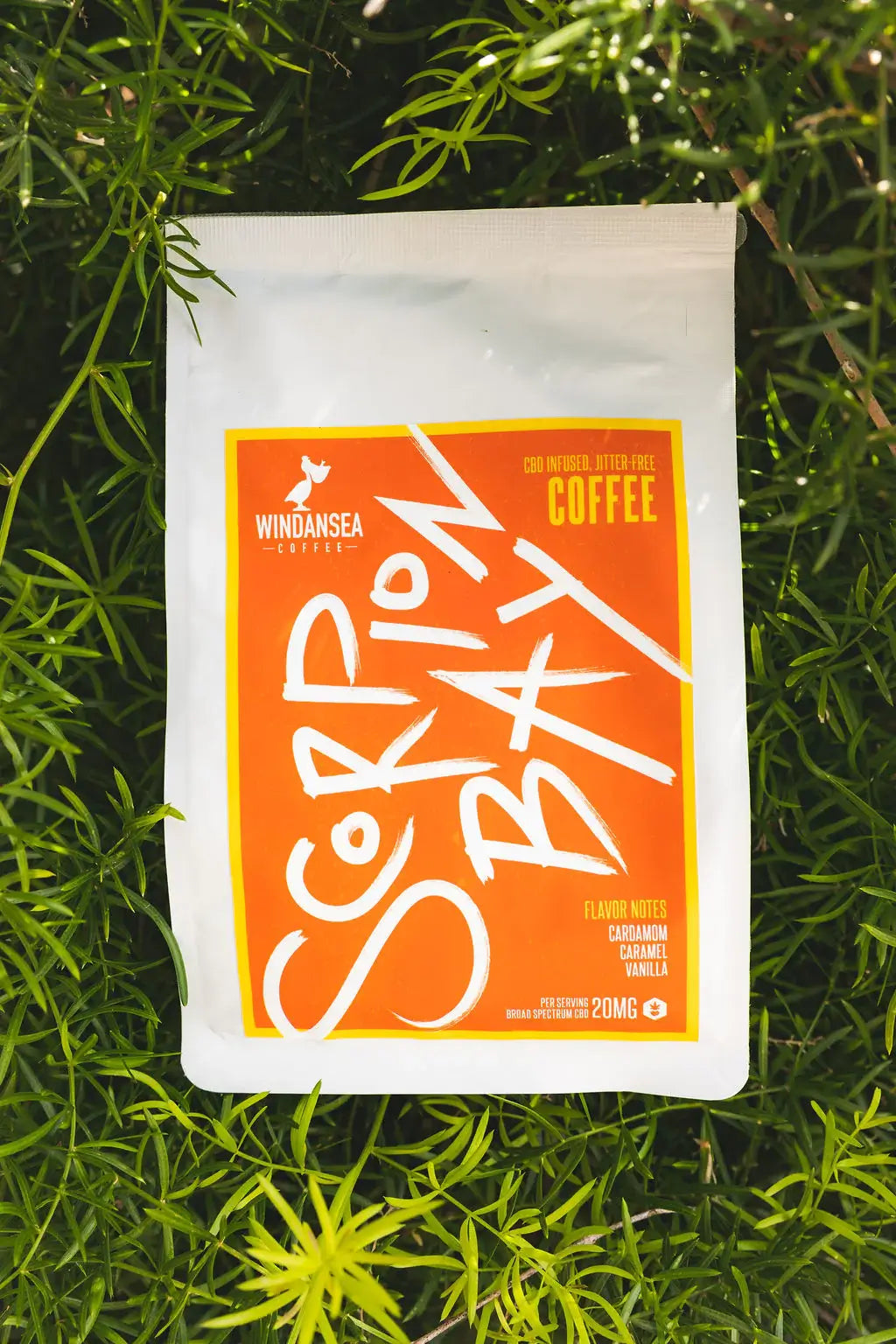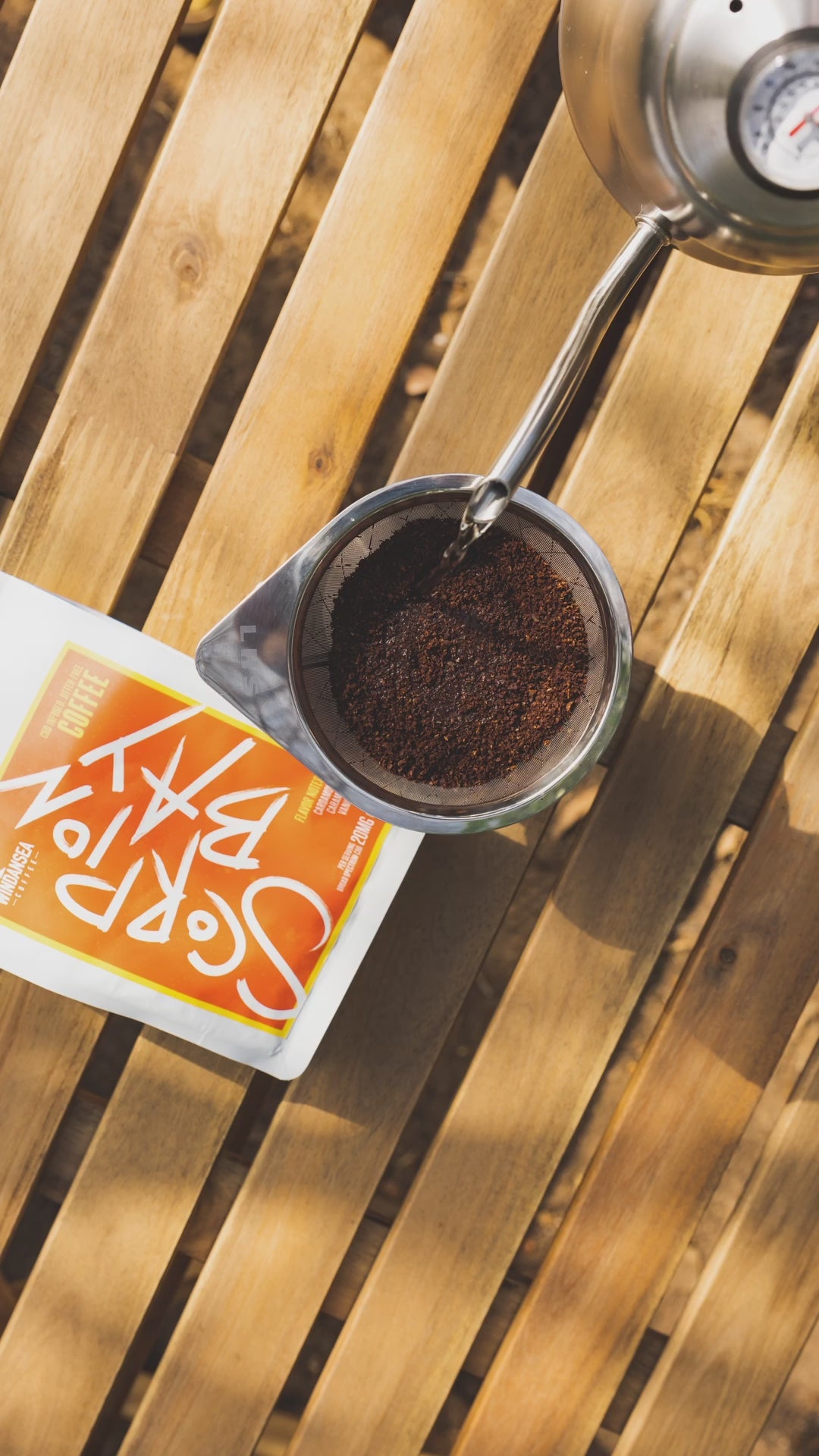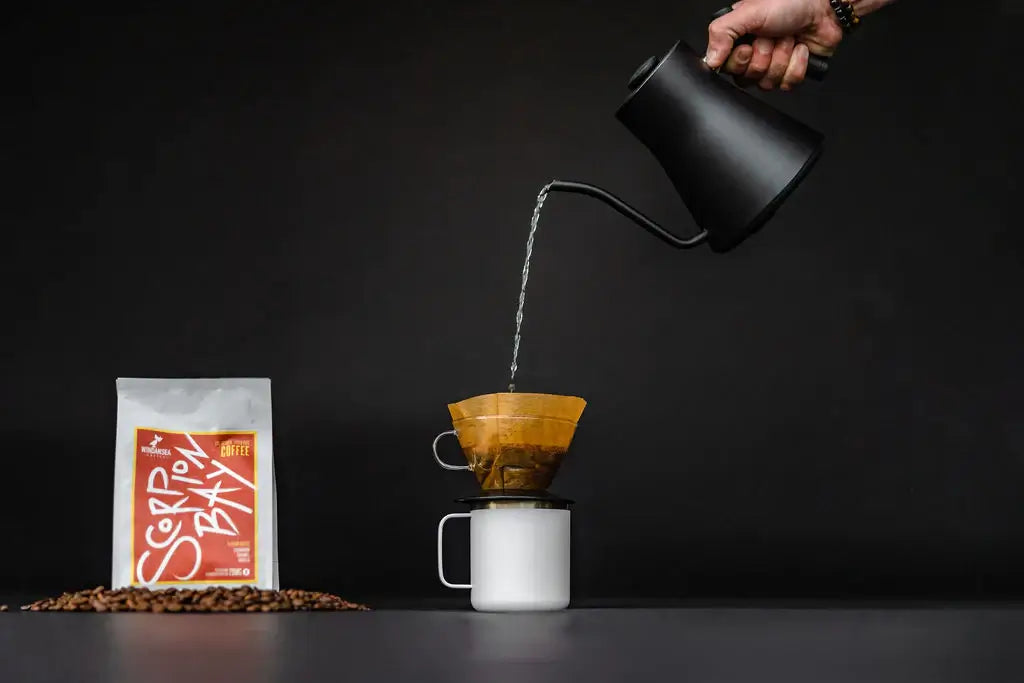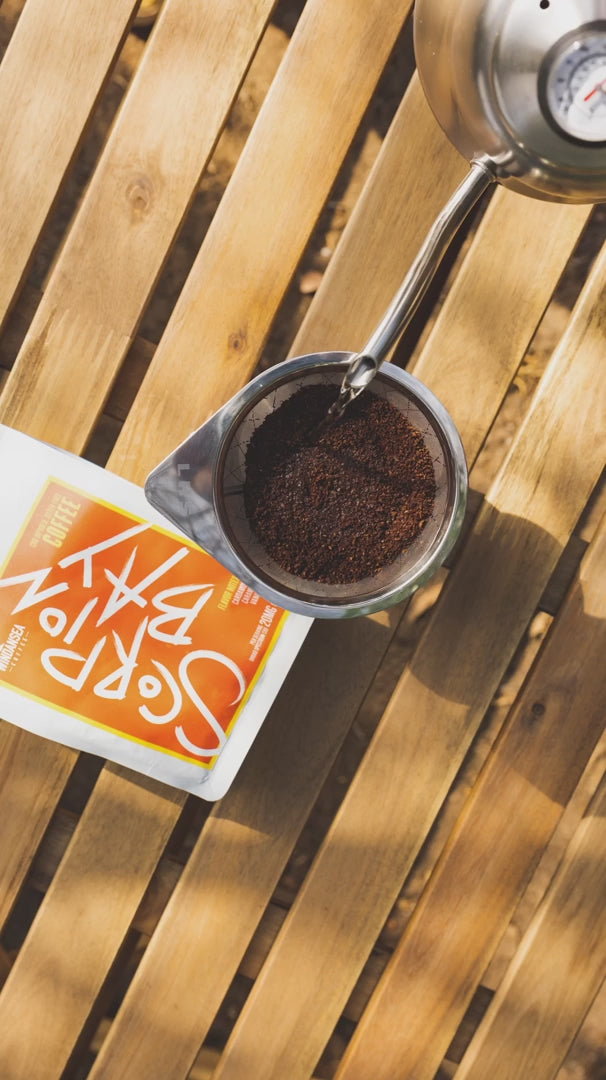 Feeling better, made easier
Save 30% when you subscribe

Become a monthly subscriber and save $30 on every order.

Satisfaction Guaranteed

Don't like it? Let us know and we'll happily return your money.

Fast Shipping

Free shipping on all orders over $50.

All Natural Flavors

Gluten free, vegan, organic, and premium ingredients.
How we stack up
High-quality organic and natural ingredients
Our premium specialty beverages are infused with whole-plant derived broad-spectrum CBD and triple-extracted mushroom extracts for maximum benefit . Sourced responsibly and third-party lab tested for potency and safety, our brews are a testament to quality and craftsmanship.
Lions Mane Mushroom

Discover the natural wellness potential of Lion's Mane mushroom, celebrated for its potential to support cognitive function and promote overall brain health, making it a valuable addition to your holistic wellness journey.

Hemp CBD

Unlock the potential of hemp CBD, a natural wellness extract that may offer a range of benefits, from promoting relaxation and soothing stress to aiding in better sleep, and supporting a balanced and harmonious lifestyle.

Turkey Tail Mushroom

Embrace the holistic power of Turkey Tail mushroom, renowned for its potential immune-boosting properties and its role in promoting overall wellness. Incorporate this natural treasure into your routine to potentially enhance your body's defenses and nurture your vitality.

Cordycep Mushroom

Energize your well-being with Cordyceps mushroom, a natural marvel that holds the potential to support vitality, enhance endurance, and contribute to overall physical performance. Elevate your daily routine with this cherished ingredient and discover a renewed sense of vigor on your wellness path.

Chaga Mushroom

Experience the nurturing power of Chaga mushroom, a natural wellness ally revered for its potential to provide antioxidant support and promote overall immune system health. Elevate your self-care routine by incorporating this ancient treasure and embark on a journey to enhanced vitality and balance.

Reishi Mushroom

Known in some ancient cultures as the "mushroom of immortality", Reishi mushroom is a cherished ingredient known for its potential to promote relaxation, support immune function, and contribute to a state of overall calm and well-being. Elevate your wellness journey by incorporating this ancient remedy into your daily routine.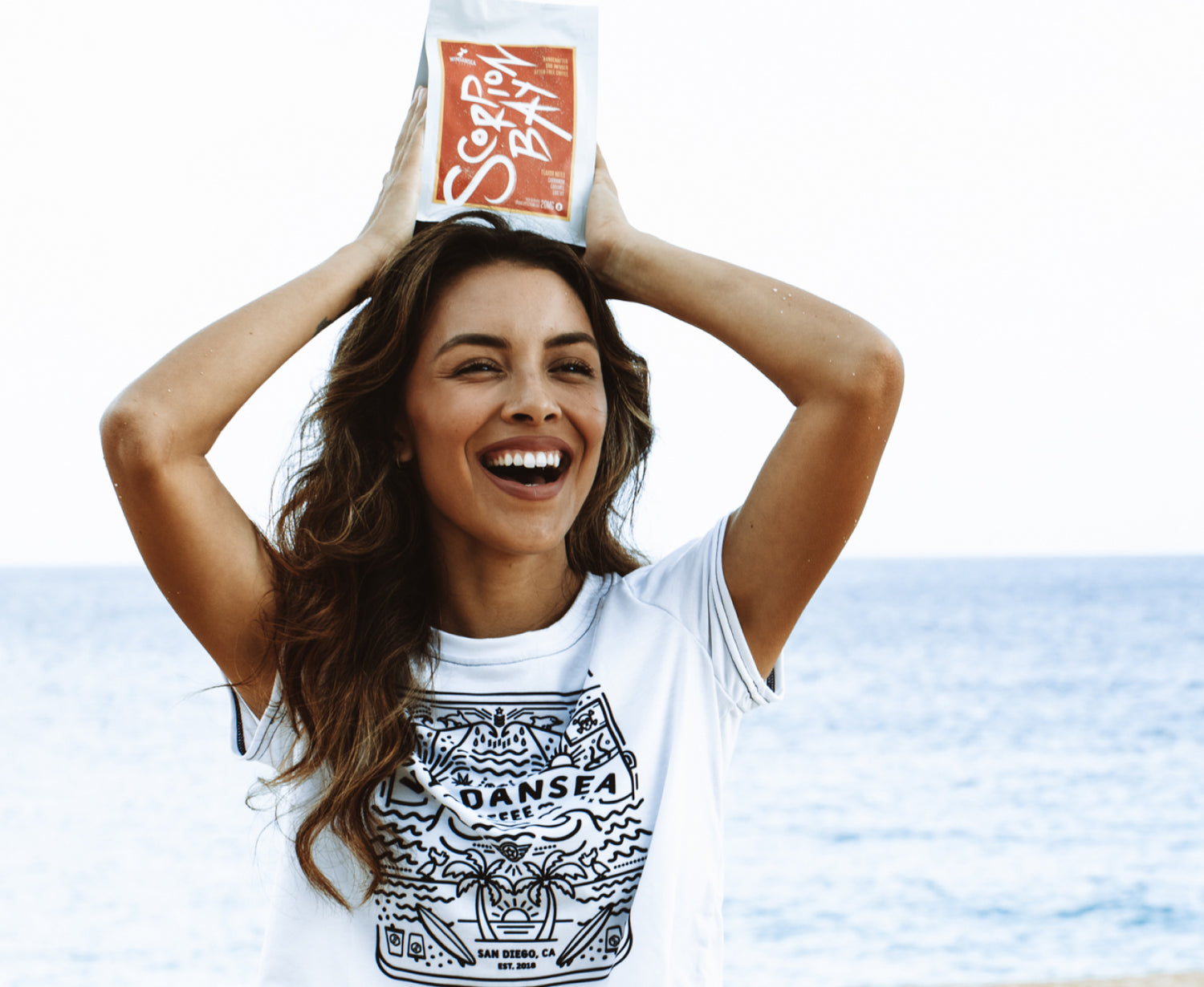 Feel a difference in mental clarity in 7 days
Experience a transformative shift in your cognitive functions with our adaptogen-infused beverages. Within just seven days, notice enhanced focus, sharper memory, and improved decision-making. Our meticulously crafted blends work synergistically to clear mental fog, allowing you to tackle your day with unwavering concentration and a balanced mood.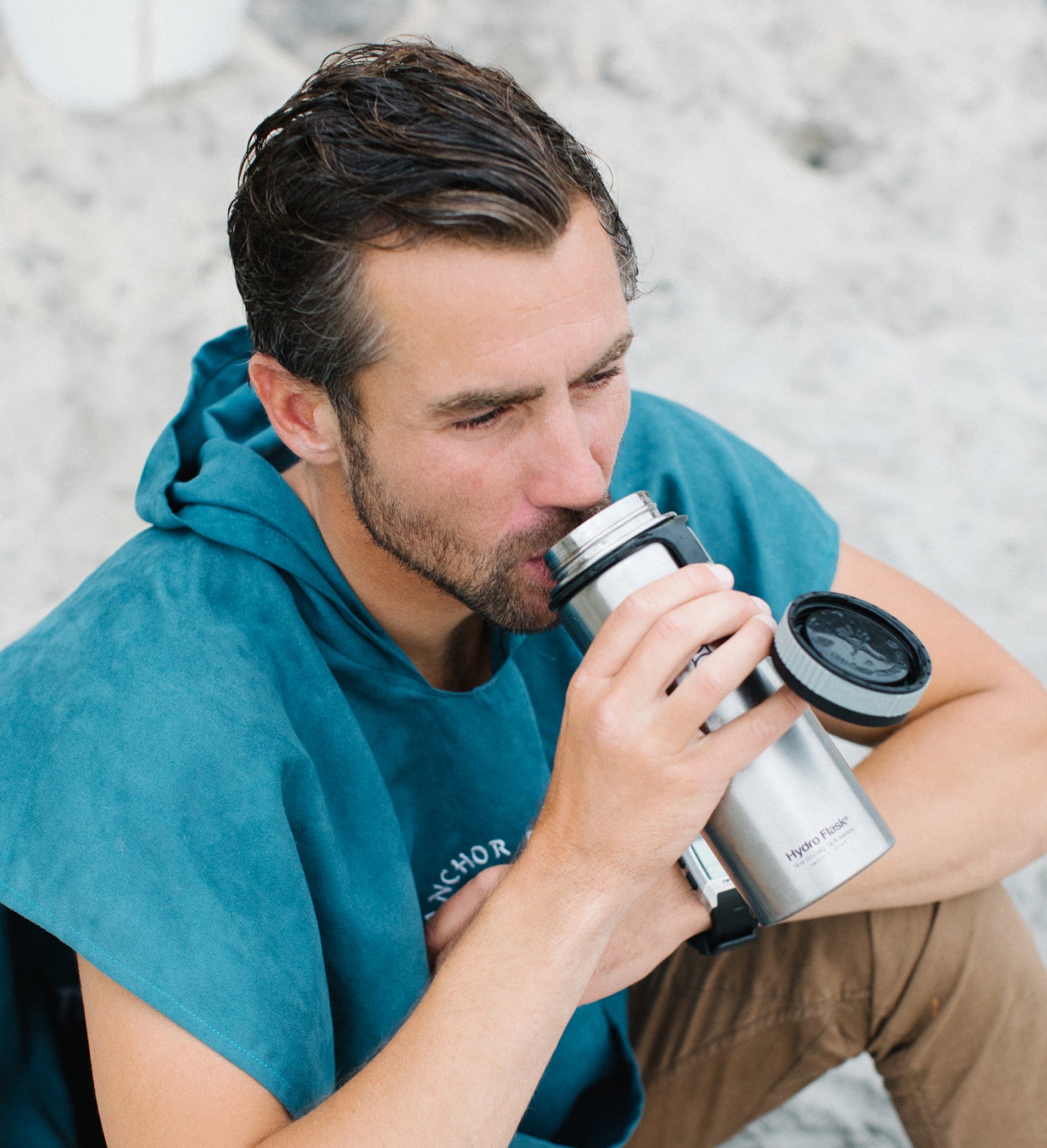 Balanced energy, boosted mood, and exceptional flavor in every sip
Experience a smooth, sustained energy release, coupled with a serene sense of well-being, all enveloped in rich, robust flavors. It's not just a drink; it's a holistic experience, transforming each moment into an opportunity for balance, joy, and sensory delight.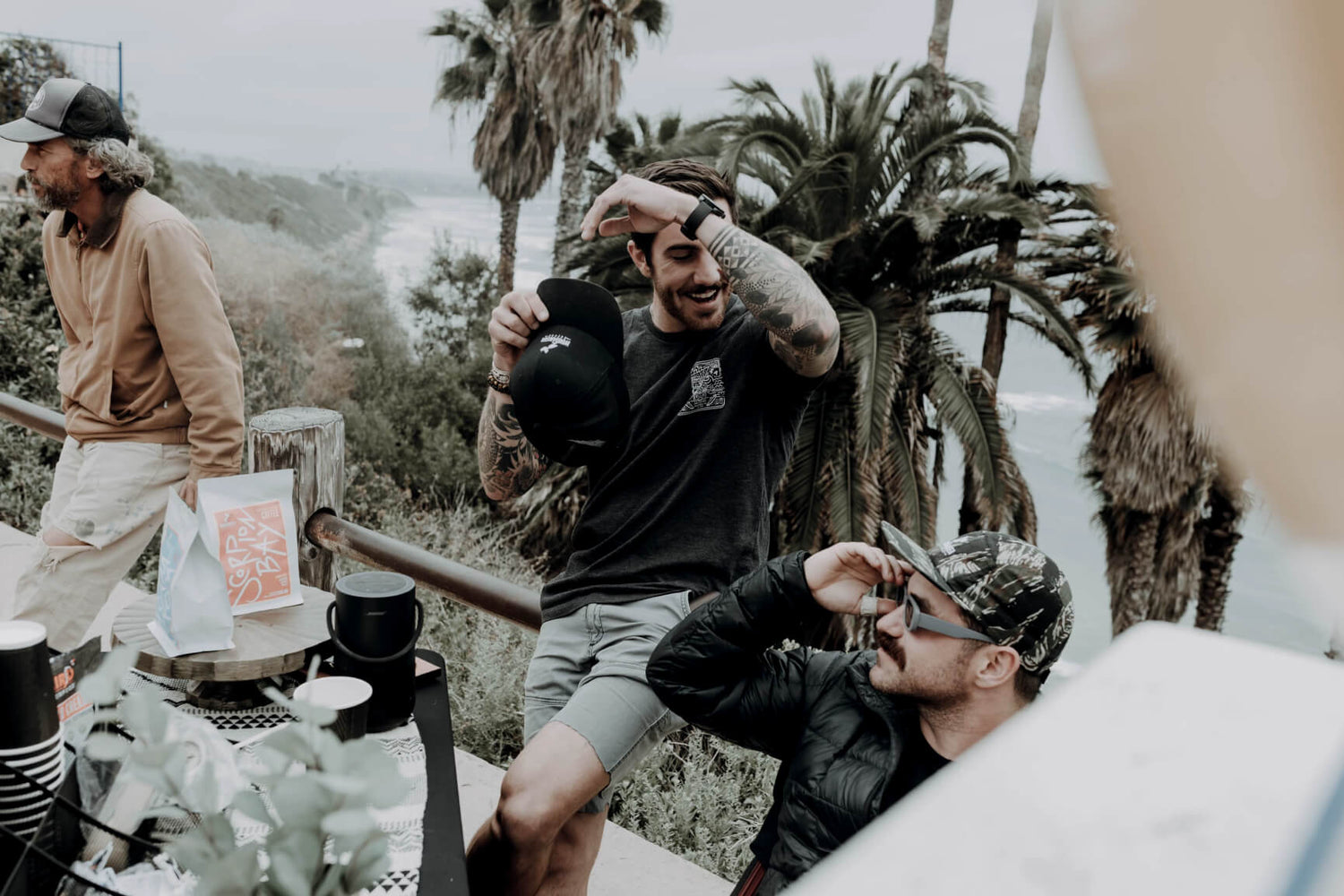 Support the Veteran community
Every purchase contributes to initiatives aimed at enhancing the well-being of those who have served our nation. By choosing our products, you are not just nurturing your body and mind, but also making a meaningful impact in the lives of veterans, expressing gratitude and ensuring their sacrifices do not go unnoticed.
FAQs
Will your CBD-infused coffee make me high or affect a drug test?

Our CBD products are hemp derived and our mushrooms are non-psychoactive, meaning you will not feel "high" or intoxicated and you will not fail a drug test.
Does CBD coffee cause sleepiness? What's the CBD dosage per cup?

CBD coffee does not cause sleepiness, but instead promotes a state of wellbeing through jitter-free energy and no midday crash. All of our CBD coffees contain 20 mg of CBD per serving.  
How do adaptogens work in your coffee and tea products?

Adaptogens are natural substances found in some plants and herbs that help your body adapt to stress and maintain balance. In our coffee and tea products, adaptogens work by supporting your body's ability to manage stressors and promote overall well-being.
Are there discounts available for returning customers?

We offer 30% off for our monthly subscribers.  Products can be swapped out and modified easily between orders. Subscriptions can be paused anytime with no minimum subscription period.
Where are your organic ingredients sourced?

Our organic ingredients are sourced from specialty farms all across the U.S. and world,  adhering to non-GMO, chemical-free, and Free-Trade standards ensuring only the highest quality, ethically-sourced ingredients are used in production.  
What ensures the quality and safety of your products? Are they third-party tested?

All of our infused products undergo third party lab testing. The Certificates of Analysis can be found on each product page.
How quickly might I start noticing the effects of the adaptogens?

The time it takes to notice the effects of adaptogens can vary from person to person. Some individuals may experience benefits within a few days of regular consumption, while for others, it might take a few weeks of consistent use to observe noticeable changes in well-being.
Are your products suitable for vegans and vegetarians?

All of our products are Vegan friendly and gluten-free.
Are there any age restrictions for consuming your wellness products?

Our products are intended for adult consumption. While there are no specific age restrictions, we recommend consulting with a healthcare professional before introducing adaptogen-infused products into the diet of individuals under the age of 18.
Can I combine different adaptogen products, like mushroom coffee and CBD tea, in my daily routine?

Yes, you can combine different adaptogen products in your daily routine. Mixing products like mushroom coffee and CBD tea can offer a diverse range of benefits, but we recommend starting with one product at a time to gauge your body's response.
Are there any studies or research that support the effectiveness of adaptogens in these products?

Yes, there's research supporting the potential benefits of adaptogens. While individual responses vary, studies suggest that adaptogens can help manage stress and promote overall well-being. Feel free to explore our resources for more information.
What sets your mushroom coffee apart from other mushroom-infused beverages on the market?

We've perfected our mushroom coffee with a triple-extracted blend of 14 super-mushrooms. This maximizes absorption and keeps our whole bean coffee fresh, setting us apart from competitors who use mushroom powder that's harder to absorb and compromises flavor and freshness.